Pages

Categories

Archives

One Child's Dream
November 19, 2020

-

January 1, 2021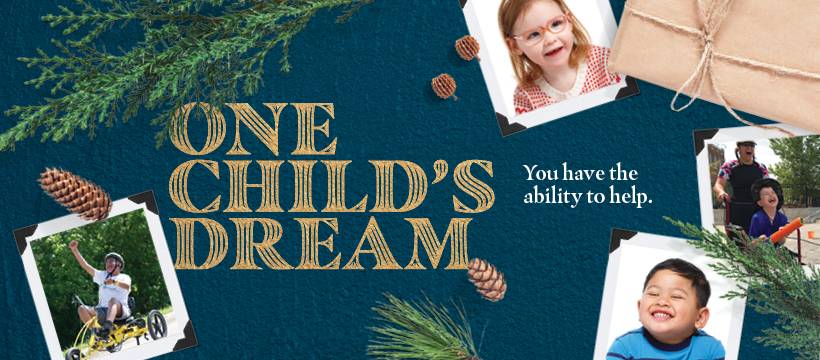 Donors like you give children living with disabilities joyful moments.
Four-year-old Kyrie is learning new words with the help of her communication iPad and loves sharing stories about her cat. Jenna is getting stronger and faster with every ride on her customized handcycle. And Daniel is making memories with his friends at our virtual Zumba classes.
Communication iPads, customized bikes, and virtual recreation programs will not happen without you. Our major annual fundraising events have been cancelled. We are now depending on your financial support of One Child's Dream to help families during this challenging time.
Bring joy to children living with disabilities. Give today!