Kyrie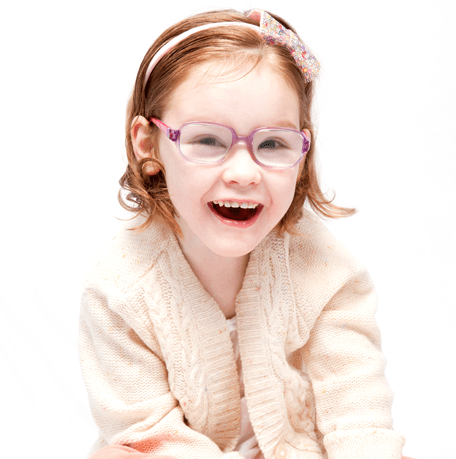 Tammy Brinkman and her husband John were heading out the door for vacation when they got an unexpected phone call that changed their lives.
"We were minutes away from leaving to Disney World when we got the call that she was born ten weeks early," Tammy recalls about the day her daughter Kyrie was born. "We had to decide whether to go through with the adoption or not and we just decided 'let's jump in. Let's do this.'"
Kyrie was 18-months-old when she was diagnosed with spastic quadriplegia cerebral palsy. Despite her physical limitations, Kyrie is now a busy three-year-old.
"Kyrie is goofy and sassy. She's the type of kid where you tell them not do something, and they'll go ahead and do it," laughs Tammy.
With the help of specialized equipment funded by the foundation, Kyrie is able to cruise down the block on her custom-built bike, talk to her mom and dad through her communication iPad, and go sledding with her older brother Everett with the help of a portable support seat.
"When we put her in the sleigh you should see her smile. She'll shout 'GO!' and Everett will start running while pulling her behind him. To see them play together means everything."
Watch Kyrie's Story here: